This event has already occurred
Save to your Calendar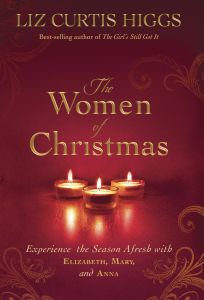 Join other women for an 8 week Bible Study on "Women of Christmas" by Liz Curtis Higgs at Cochrane Alliance Church. The Study explores the biblical stories of Elizabeth, Mary and Anna, from the Gospel of Luke.
Wednesdays, October 11 - November 29.
Coffee/Visit: 9:30 - 9:45am
Study: 9:45 - 11:15am
Prayer: 11:15 - 11:45am
Along with the 8-week study guide, we will be using the video, "The Nativity Story" by Cathering Hardwicke. Each woman is responsible to purchase their own Study Guide through Liz Curtis Higgs' website, Amazon or other online platforms.
We are hoping to start another of Liz Curtis Higgs Bible Studies in January 2024, yet to be determined as to which one.
Please RSVP to one of the facilitators:
Lorna Smith – [email protected] or
Gwyn Butler – [email protected]
Endorsed by Cochrane Alliance Women's Ministry.