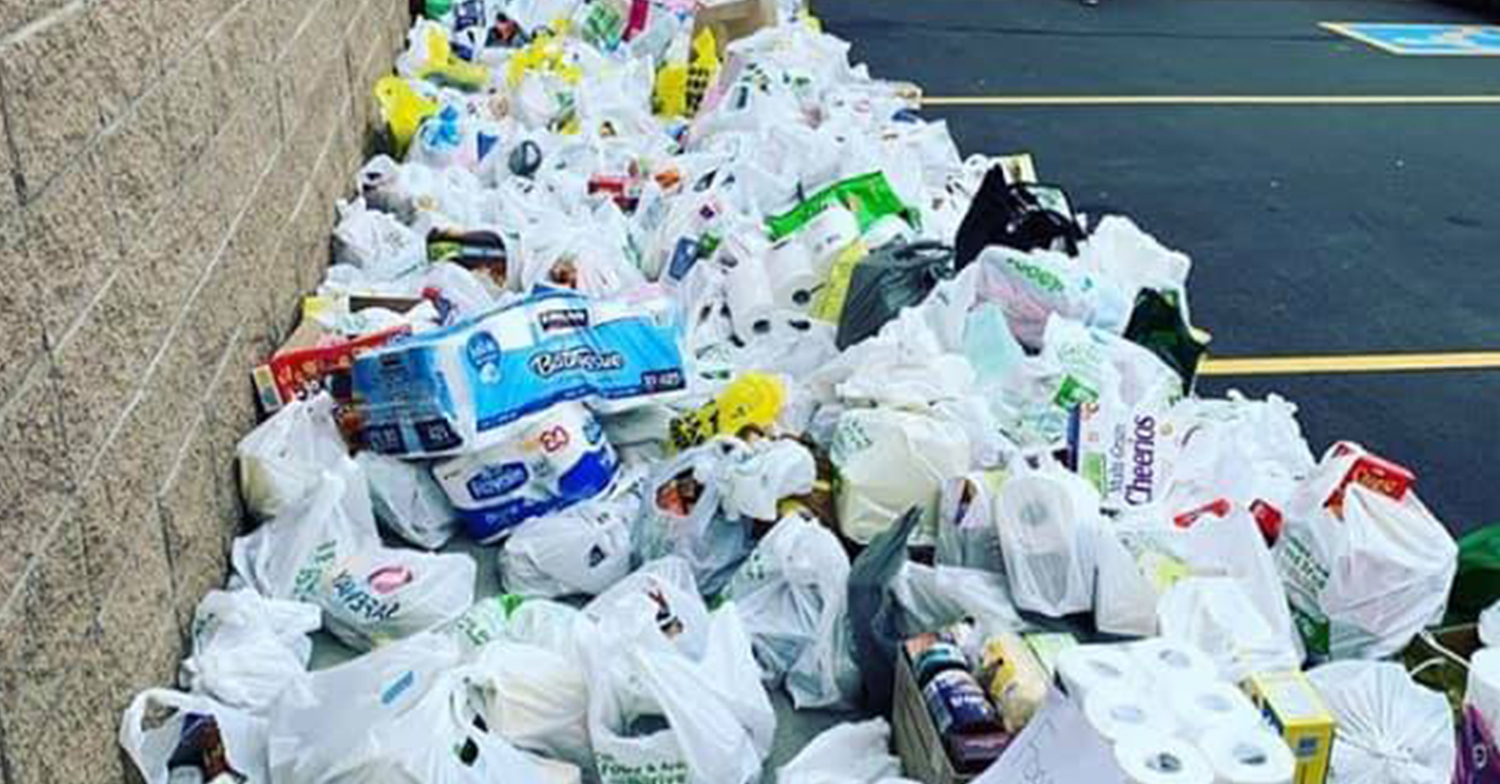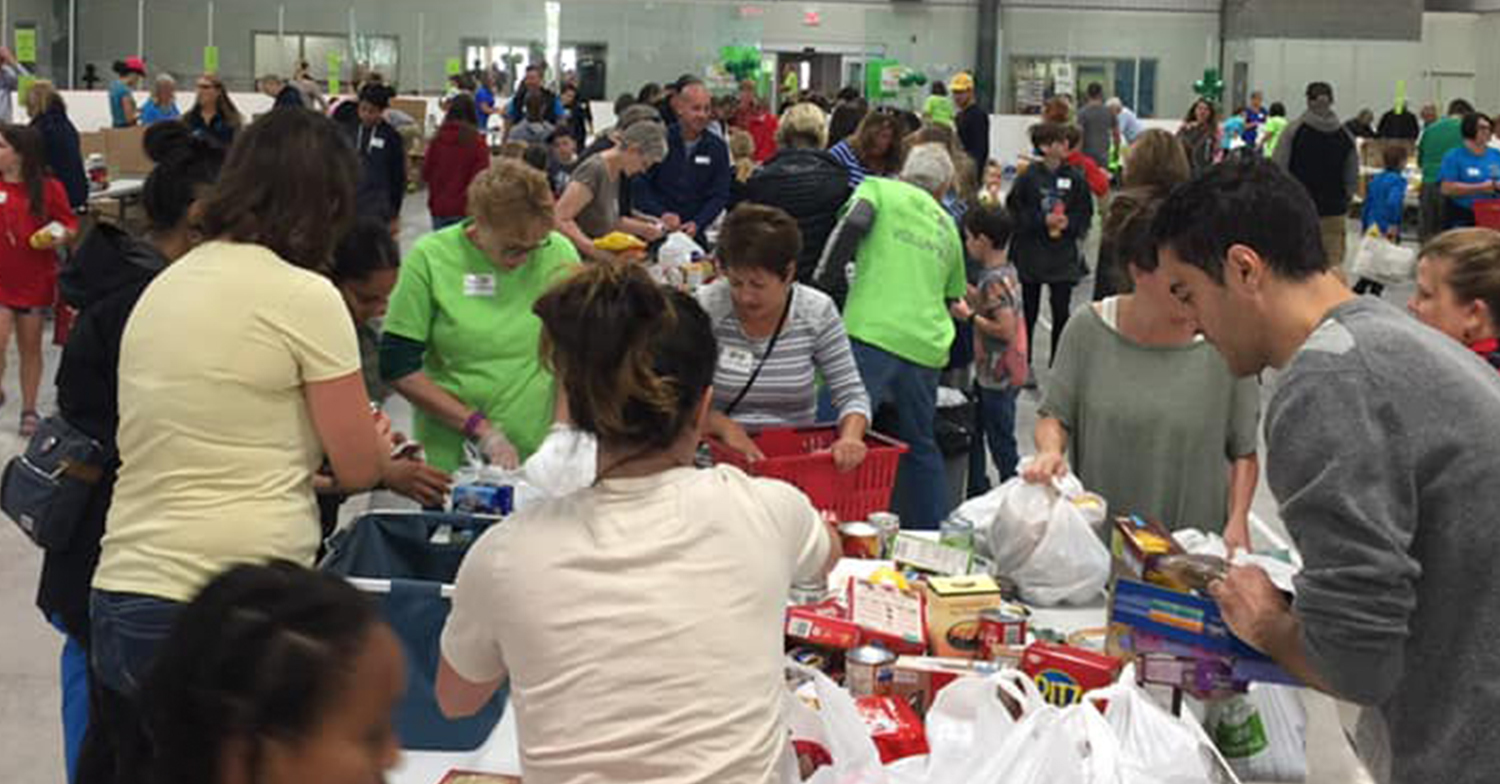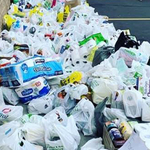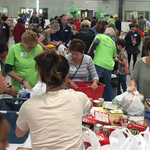 On behalf of the Helping Hands Board and staff, thank you for an amazing Food Drive today!
A huge thank you to our wonderful volunteers and residents who came together to support those in need in our community.
We are delighted to announce that through your efforts and generosity, we just ran our best Food Drive ever! The shelves at the Cochrane Activettes Food Bank are well stocked for the fall months, a time when donations are typically lower. We surpassed our goal of 1,200 cases of food by collecting 1,500 cases along with approximately $2300 in cash donations. This initial count doesn't include the late donations that will be dropped off at Safeway, Save-On-Foods and No Frills over the next few days.
Thank you to Spray Lakes Sawmill Family Sports Centre for donating the space and to St Andrews United Church and their wonderful volunteers who hosted the Volunteer Lunch so graciously. Thank you to the Cochrane Activettes for their hard work in the sorting centre and for their exemplary day-to-day provision of food and other basic needs in our community. Thank you to the more than 700 outstanding volunteers from Cochrane and area who really were the "Helping Hands" of the community today! And finally, thank you to the residents of Cochrane and area and Western Rockyview for giving so generously once again. The incredible community spirit we witnessed today is what makes Cochrane and Area and Western Rockyview such a vibrant and caring community. A Thank You ad will appear in the local papers with a full list of our sponsors and supporters in the coming weeks.
Our next Food Drive is scheduled for Saturday, April 25, 2020 at Cochrane Alliance Church. Please mark your calendars!
Sincerely,
The Helping Hands Society Board of Directors:
Ray Goodship, Jason Koleba, Laurie Hauck, Dr. Timothy Clark, Ann Beatty, Terrance Haxton, Eric Howard, Darcy Grant & Nadine Maillot.
Executive Director - Matthew Hagel
Programs Manager- Sandra Scott