RECOGNIZE - SEIZE - CELEBRATE
We believe it is our job to equip parents to effectively train their children in the Christian faith as they do the common things of life. Faith is far more important than just two hours on Sunday. How does a parent take on the responsibility of "primary faith trainer" in the life of his growing child? First, the parent grows in his or her own understanding of the Bible and relationship with Christ. Second, parents learn how to effectively practice age-appropriate family devotions in their own home. Finally, parents learn to equip their children for the natural, spiritual milestones of life. With Faith Milestones, we seek to partner with parents on this journey by equipping them to walk through these milestones with their child and by providing opportunities to celebrate with them. Each milestone will include a seminar and may also include a church event and family celebration.
Faith Milestones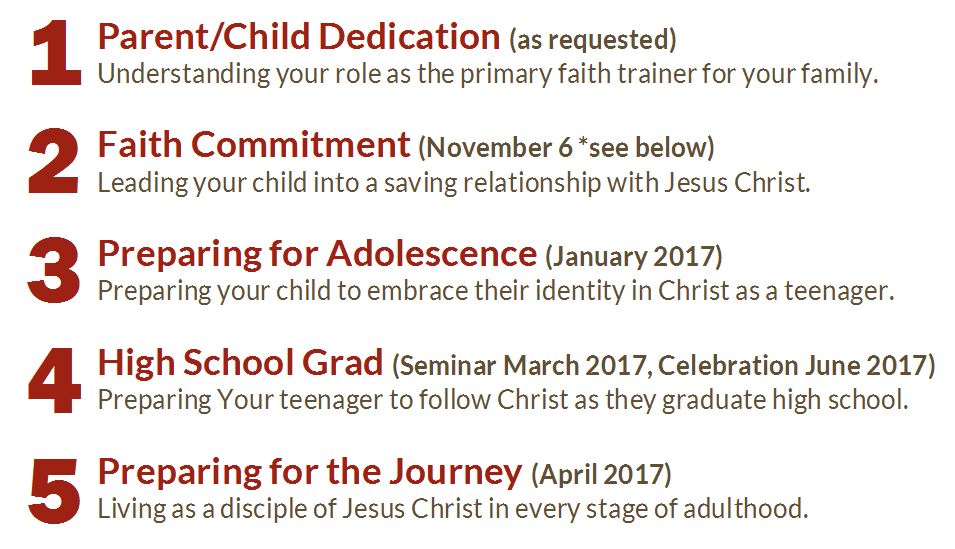 Watch our Events page for dates of future seminars.