I received an encouraging email from a family who attended our family campout this past weekend and we wanted to share their experience with you!
Hello,
I just want to say a resounding thank you for an amazing experience we had this weekend.
This was our first camping experience and I must say, you've made campers out of us. We came with the goal to build community, fellowship with like-minded Christians and enjoy it.
And indeed we found a community of people so selfless and loving. We came with two blankets and a tent not knowing what to expect from an adventure like this. From the moment we arrived at the campout, we had people like Larry, Jeremy, Joel and more waiting to help us set up and give us more blankets. Little did we know we will need a lot more. A family gave us 3 more blankets the first night. It was awesome to have the kids wrapped up that night but we adults had to suffer the harsh cold weather. By the next morning, we had lots of folks offering us everything from cups of coffee to warm hugs because we were freezing, to offering us their RVs/campers to have breakfast. It was amazing. By the second night, people found out about our rough first night and decided to make the next night better. Indeed they did. We had almost 20 blankets, mittens and hats for the boys, 5 sleeping bags and lots and lots of tips to make our night better. Oh how we slept that night. I slept like a baby, so peaceful and warm.
Everyone was looking out for each other. My husband and I very much enjoyed having a break from watching our kids 24 hours a day. I felt like I had a community of people watching them as well.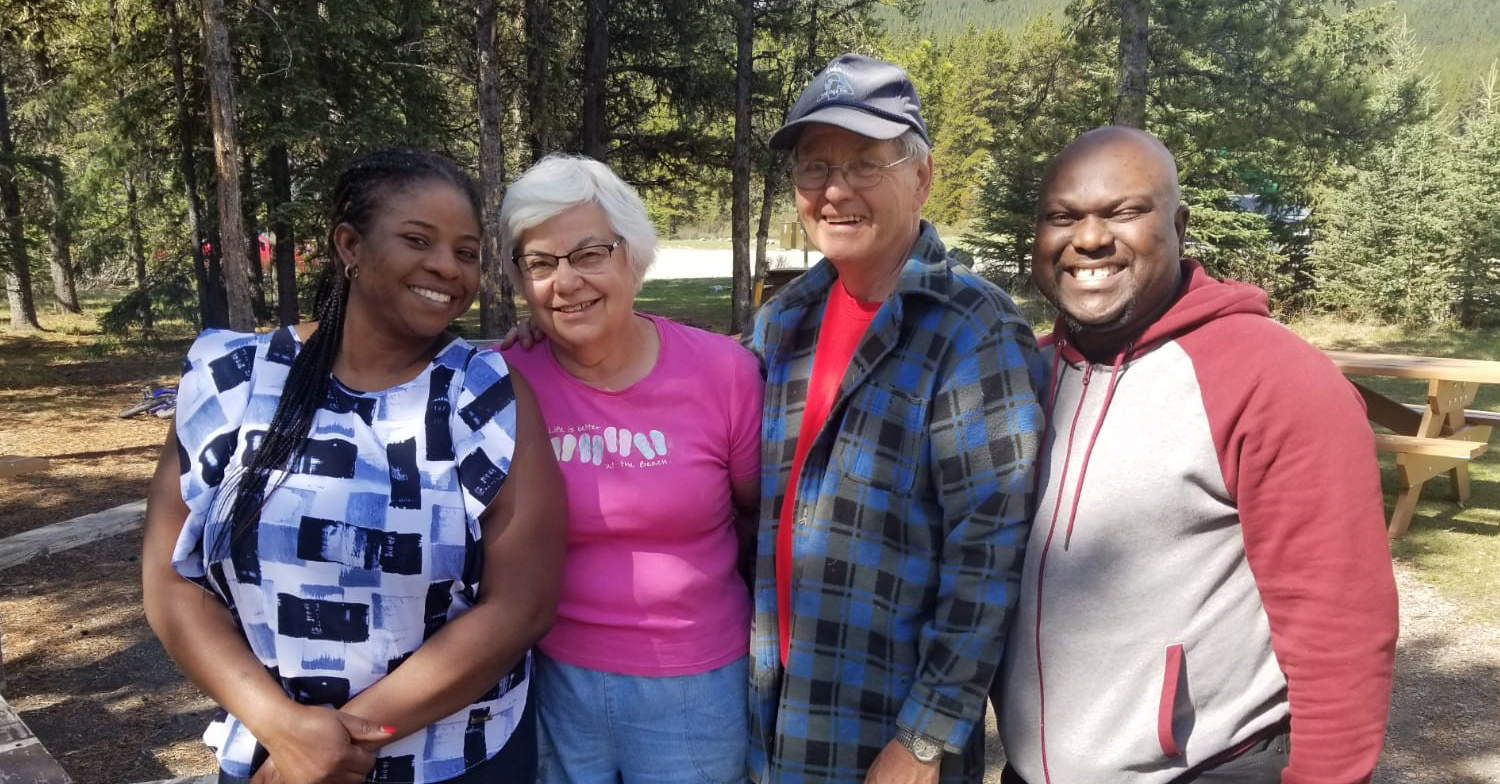 Not only did we gain a community, we gained another set of parents and grandparents for my kids. Dan and Winnie welcomed us into their camper and we had breakfast with them. It was soul refreshing. I felt like I was with my parents again, sharing and feeling loved. That was an experience I haven't had in 13 years since I lost my parents. Thank you for the hug, I needed it.
This weekend will stay in my memory forever. On behalf of my family (sweet husband and two amazing boys), I would like to vote for Family Campout 2020 and by any miraculous chance, another family event for 2019!
Thank you,
Itunu Onanuga