Hey kids, dads, daughters and sons of all ages! We have a great Mother's Day gift idea for you...with a bonus!
We are offering Mother's Day Planter Kits for you to give to the MOMS in your life. Put together a beautiful Herb Garden or Floral Planter FOR Mom or WITH Mom that she can enjoy all spring and summer!
Planter Kits include all the materials you'll need including:
Flower Pot (Approx.dimensions 11 in. wide x 4 in. high x 6 in. deep)
Potting Soil
Herbs or Annual Flowers (your choice)
The cost for each Planter Kit is $25 and the bonus is that about half of the proceeds from each planter will go to the Cochrane Women's Shelter, Big Hill Haven. This is a very worthwhile organization that helps women and kids that are escaping domestic violence.
A sample of the herb planter: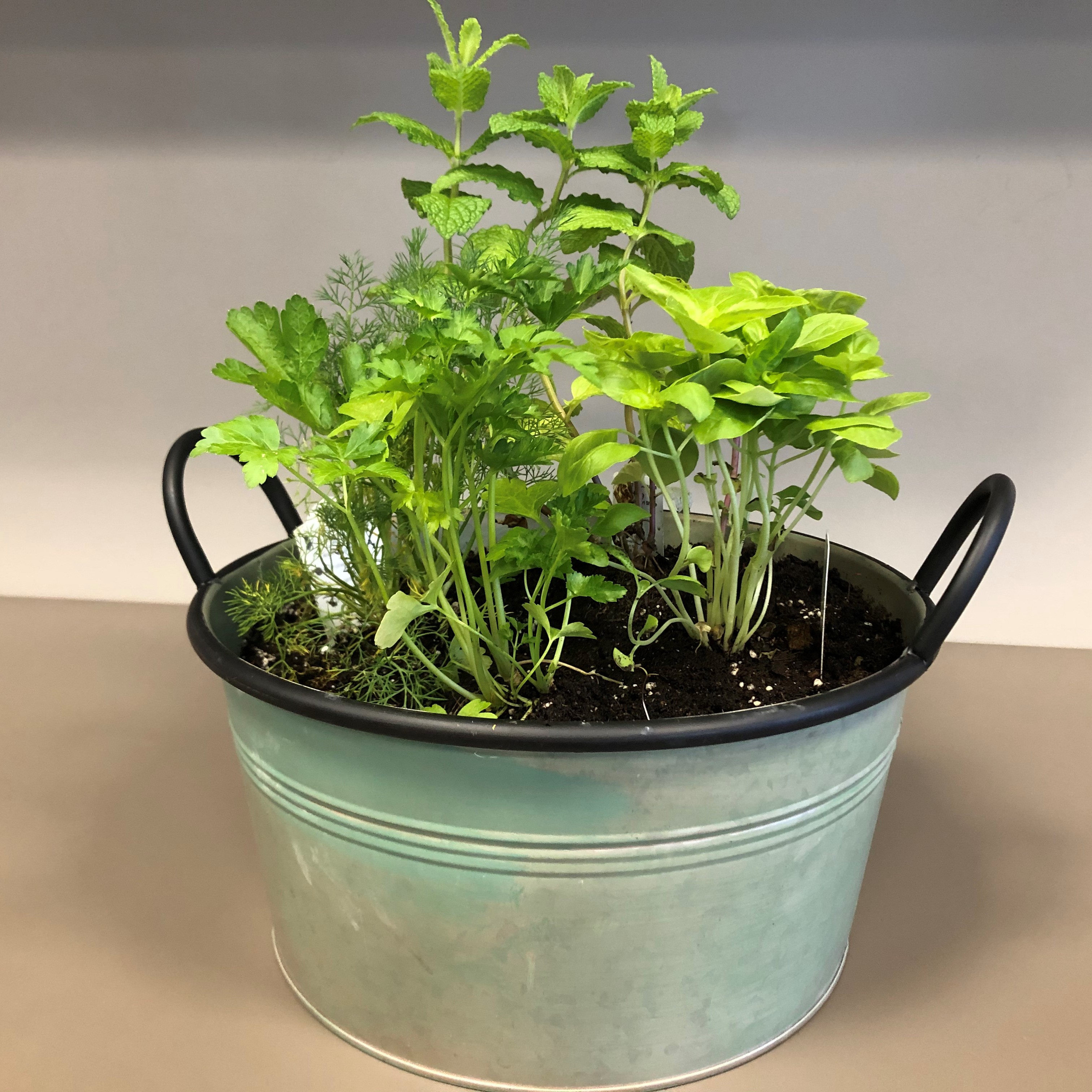 Pick Up
Planter Kits will be available for pick up on Sunday, May 2 during services or Thursday, May 6 from 5:00 - 7:00pm at the church.
Order Now
Select the number of herb or floral planter kits you'd like to purchase for the MOMS in your life and order below by midnight, Wednesday, May 5.