This event has already occurred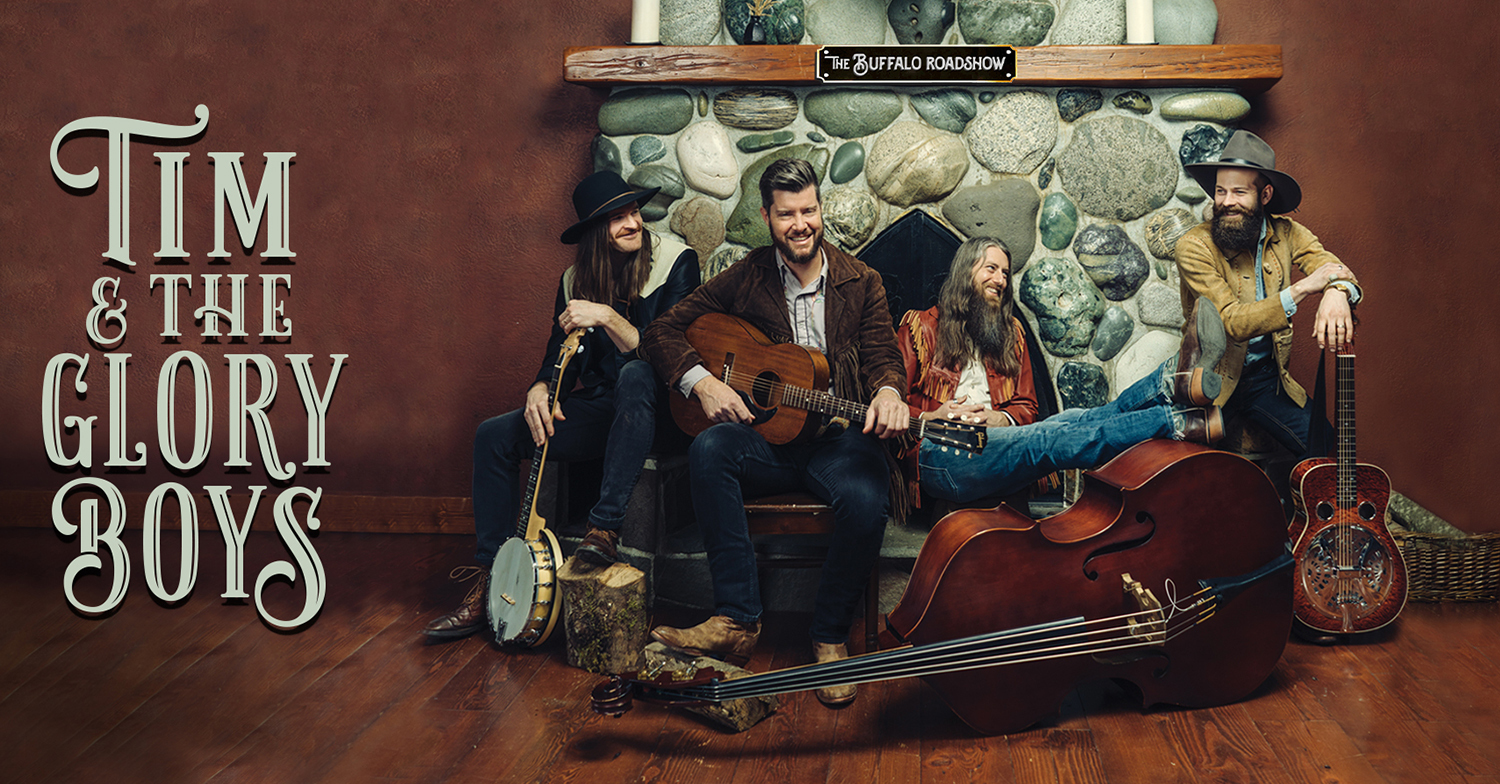 Save to your Calendar
Yeehaw! Tim & The Glory Boys are saddled up and ready to ride—The Buffalo Roadshow is coming to town!
With a wild, new album in their saddlebags, the boys are cutting a path clear across Canada to play 50+ shows. Don't miss your chance to join the shindig! Buy your tickets, and invite your friends, before it's SOLD OUT!
The Buffalo Roadshow is a spirited, all-ages party going down at a theatre, church, or barn near you. Whether you're from the big city or a one bison town, you can be sure this rowdy music hoedown won't be more than two whoops and a holler away. It'll be the show you can't stop talking about… you'll laugh, you'll sing, and you'll stomp yer boots!
Tim & The Glory Boys are more than just a country bluegrass gospel band! Rumour has it they're also multiple JUNO, Dove, and Covenant award-winning artists—musical showmen if you will—that bring down the house at every tour stop. With their rugged BC homeland in the rearview mirror, these guys are eager as Canadian beavers to bring The Buffalo Roadshow to your neck o' the woods. Don't miss it!
*Kids 3 and under get in for free
Saturday, September 14
Doors open 6:30pm
Concert begins 7:00pm
TICKETS
$15 Advance
$25 At the Door
$40 Family Pass
Tim & the Glory Boys are independent recording artists based out of Abbotsford, BC. Lead singer, Tim Neufeld, has toured the world for over a decade, shared the stage with countless Canadian Country, Roots and Gospel artists, and won multiple JUNOS, Dove, and Covenant awards. The Glory Boys are a Canadian Bluegrass Trio of backwoods hillbillies with world-class facial hair and infectious on-stage energy. Together, the guys have been entertaining live audiences across Canada since 2013 with their unique blend of boot-stompin' country bluegrass, elaborate production elements and a healthy dose of blue-collar humour.