This event has already occurred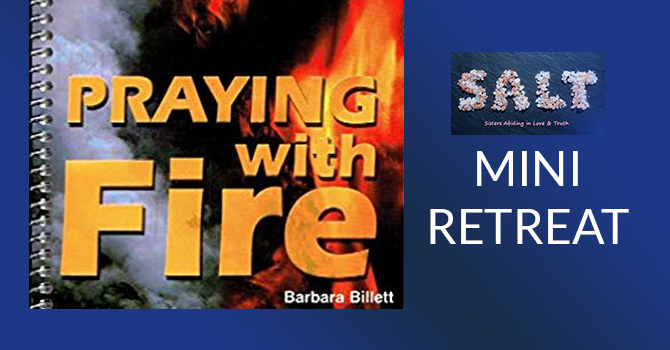 Save to your Calendar
Ladies are invited to a mini retreat, Praying with Fire, with guest speaker and author, Barbara Billet. Come and be encouraged in praying effectively using God's Word.
Saturday, October 13
9:00am - 12:30pm
Barbara's Praying with Fire book will be available for use during the day with an option to purchase for $10 if desired. If you'd like to purchase, you may pre-order below (bring payment to retreat) or purchase on the day of the retreat. This book includes has specific prayers with scripture for various life situations including family and work relationships, health, discouragement, etc.
Barbara Billet is an experienced intercessor who conducts prayer labs and speaks on prayer at conferences nationally and internationally, giving people instruction and practical experience along with an impartation that allows them to become more effective in prayer while teaching prayer strategies for their churches. Barbara is a wife, mother, grandmother, and former registered nurse and nursing instructor.
Register
Cost $12 includes morning coffee, tea and muffins and a mid-morning snack.
Please register below by 4:00pm on Wednesday, October 10.