This event has already occurred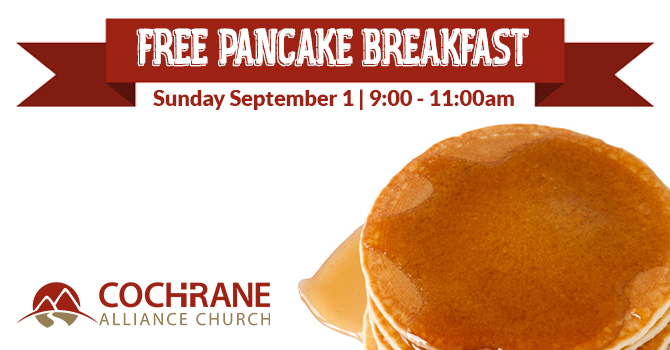 Save to your Calendar
We invite the community of Cochrane for our FREE Annual Pancake Breakfast.
Serving breakfast from 9:00am to 11:00am (rain or shine).
Meet on the grass to the west of the church (or inside the church if the weather doesn't cooperate). Enjoy great food, bouncy castle and face painting for kids and connecting with friends!
The Band
Backroad Traveler Band will be joining us this year! They are described as one of Alberta's hardest working, professional Country Rock acts. The band's genuine love of live music and songs that reflect rural farmlife leads to an amazing musical experience for audiences each and every time the band performs.
Volunteer
For those who are part of our congregation, we would greatly appreciate your help! Please sign up to volunteer in the area you'd like. Register by Saturday, August 31 at 3:00pm. Click 'more' for details about each area.
If you have any questions, please contact Nicqueline Shakotko.