New West Symphony & Chorus Christmas Concert
New West Symphony & Chorus Christmas Concert
Sunday, December 2, 2018
7:00PM - 9:00PM
Cochrane Alliance Church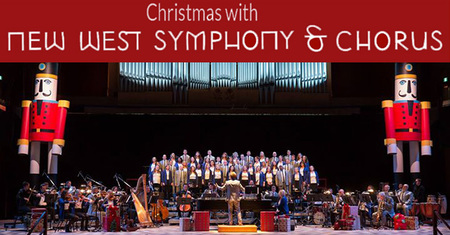 Christmas with New West Symphony & Chorus
Sunday, December 2 at 7:00pm at Cochrane Alliance Church. Doors open at 6:30pm. Seating is first come, first served.
Join us for an evening of Christmas music and celebration!
A free will offering will be taken during the concert. All proceeds from the free will offering will go to support New West Symphony & Chorus in their dedication to helping the less fortunate.
Admission is FREE but tickets are required. This event usually sells out so get your tickets soon! Tickets are only available online. Please bring printed or mobile tickets for entry.
Please contact our Interim Worship Director, Julie Pearson if you have any questions.
Return to Events
---