This event has already occurred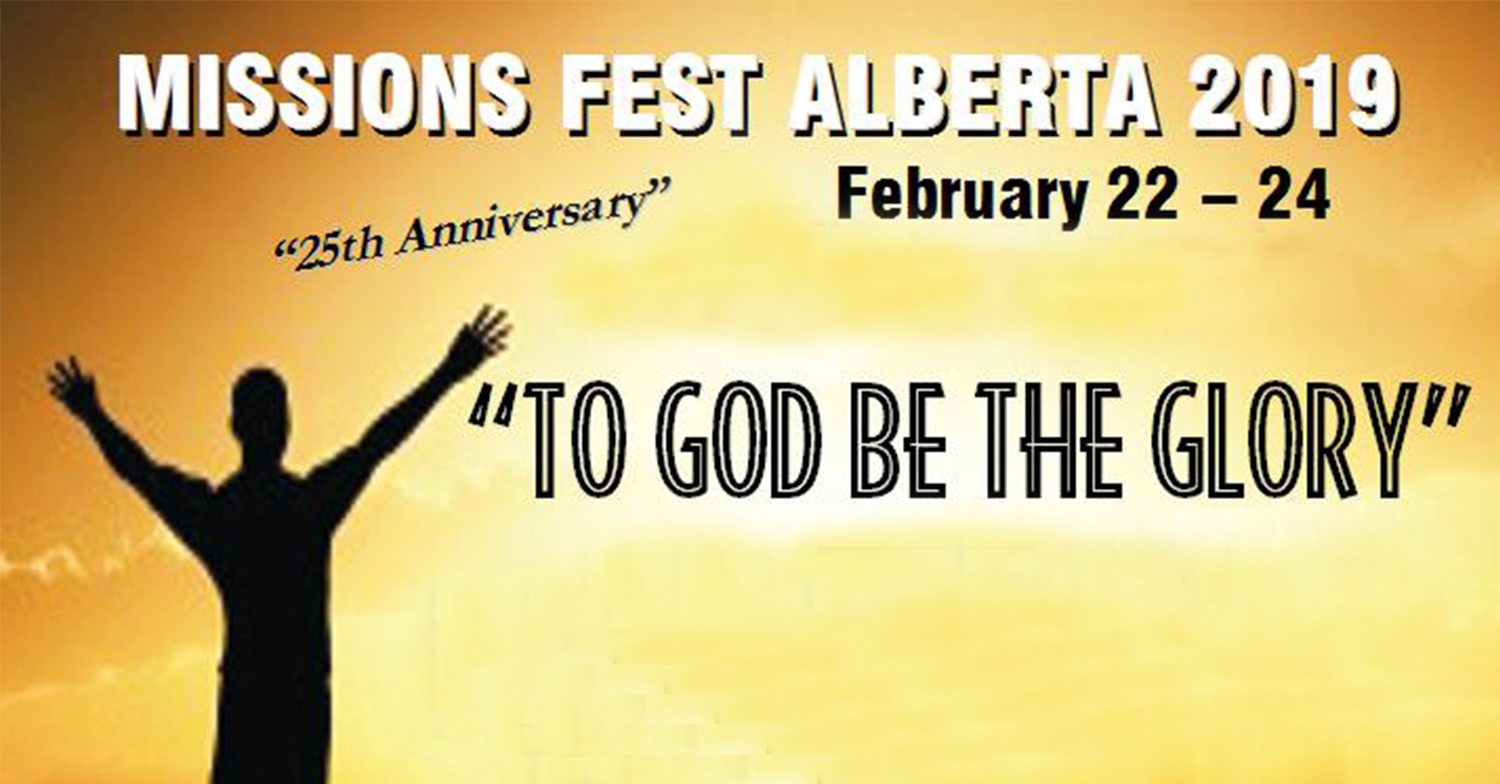 Save to your Calendar
Missions Fest Alberta is an annual 3-day family oriented missions conference. 2019 is their 25th Anniversary.
The goal of the conference is to challenge people to get involved int eh Great Harvest by sending, praying, giving, and going. Come and be challenged by keynote speakers, learn more during training days and seminars , and celebrate with a variety of ethnic music and worship.
February 22-24
West Edmonton Christian Assembly
6315 - 199 Street, Edmonton
No general registration. Free general admission. Free will offerings.
Click HERE for more information on this conference, speakers, activities, etc. or call 780-451-0080.
Cochrane Alliance attendees, Dan and Winnie have attended this conference in the past and plan to attend again this year. Contact them if you have any questions at 403-851-9806.