Tuesday, December 25, 2018
11:30 am - 1:00 pm
Cochrane Alliance Church
This event has already occurred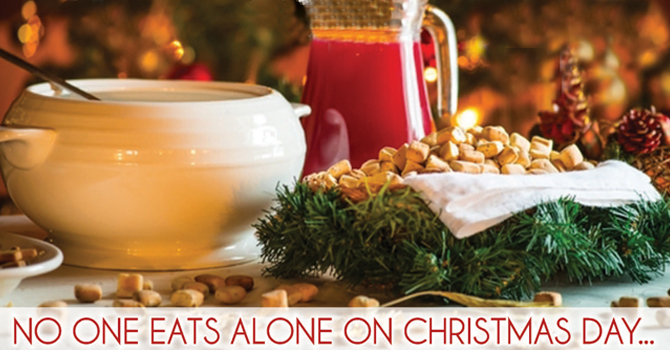 No one eats alone on Christmas Day...
Join us for a FREE soup lunch from 11:30am to 1:00pm on Christmas Day, December 25 at Cochrane Alliance Church.
Enjoy hearty homemade soup, yummy fresh bread and delicious sweet treats!
RSVP preferred but not necessary. 587-580-9448
A great community event organized by Cochrane Immigrant Services Committee.