Christmas Baking
Christmas Baking
Saturday, December 9, 2017

Important: This event has already occurred.

9:30AM - 3:00PM
Church Kitchen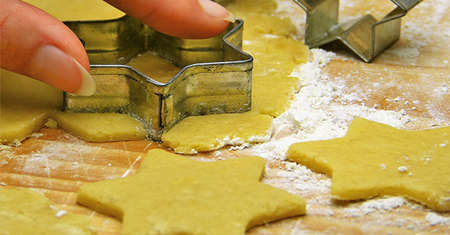 Come out and get your Christmas baking done all in one day while spending some quality time with old & new friends!

Put your goods in the freezer and take them out as you need them over the holidays, or put together some baked gifts for friends and family.

Participants will go home with:
2 dozen sugar cookies
2 dozen ginger cookies
2 dozen thumbprint cookies
2 dozen pecan butter tarts
9x9 pan of Caramel shortbread squares
9x9 pan of Nanaimo bars
9x9 pan of Peanut butter marshmallow squares
Marbled chocolate treats

Cost is $50 per person. This covers the cost of ingredients.
Each participant will need to bring 3 9x9 inch baking pans or disposable pans and some containers to take home their goods.

There is a 15 person limit to this event. The first 15 people to register and pay will be the participants. Final day to register is Wednesday, December 6. Contact Melissa Smith, 403-554-9548 or [email protected].
This event is presented by S.A.L.T. Women's Ministries.
Return to Events
---