Freedom Session
Freedom Session
Tuesday, January 16, 2018

Important: This event has already occurred.

7:00PM - 9:00PM
Bow Room, Cochrane Alliance Church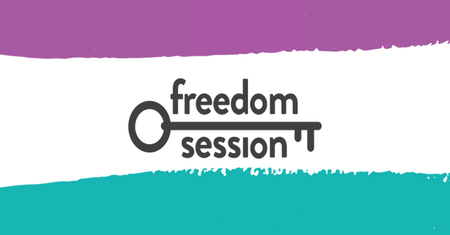 THIS COURSE IS NOW FULL
Start your healing discipleship journey today!
Freedom Session is a 20 week, intensive healing-discipleship journey that uncovers the roots of pain in our lives and invites Jesus Christ to heal those areas of our hearts. Freedom Session deals with real issues…pornography, broken marriages, sexual woundedness and abuse, depression, anger, fear and addiction. Beneath these symptoms, you will find a wounded and empty heart, looking for hope and meaning. As Jesus begins to heal the heart, the unhealthy and destructive ways we used to escape the pain in our lives become less and less attractive. Shame loses its grip on our lives and the lies that controlled us are replaced by God's truth.
In its simplest form, Freedom Session is writing your story with a new and God-inspired ending.
Freedom Session has proven effective for people from every walk of life, every economic level and virtually every possible area of woundedness. And it is equally effective for those with little church experience to those raised in the church their entire lives.
THIS COURSE IS NOW FULL
For more information, visit freedomsession.com. Please connect with Pastor Larry Charter for info on our next session.
Ministry Adults
Return to Events
---